Country Dancing at Wethersfield United Methodist Church
Wethersfield United Methodist Church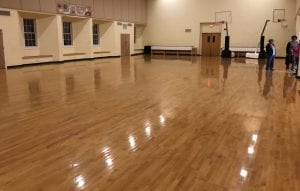 Wethersfield United Methodist Church and Steps & Sounds are partnering to bring you two new classes starting up November 19th.
There will be a beginner's class and an improver class on Tuesdays through December 17th.
Beginners class will run from 6:30 - 7:40 pm.
Improver class will run from 7:50 - 9:00 pm.
*** Pre-Registration discounts ***
Beginner 5-week session - $40 6:30 – 7:40 pm
Improver 5-week session - $40 7:50 – 9:00 pm
Sign up for both sessions - $60 – SAVE $20!
*** Walk-Ins ***
Improver Class Only - $10
Class Dates: November 19th, 26th December 3rd, 10th, 17th
Bring your own drinks – No Alcohol!
** Will need a minimum of 15 people registered to run the class **
There is a BEAUTIFUL 3700 square foot wooden dance floor!
We will post the dances taught and any updated information on this page.
To get the latest news delivered right to you, join our email list: >>> HERE <<<
There is also a fund raiser for the Wethersfield United Methodist Church on November 17th.
Dances Taught
Dances and link to step sheet (Coming Soon!)